9 - Refitting POLES
Tagliafico Lighting transforms old, multi-dimensional poles into modern supports thanks to mechanical machining and repainting of now technologically obsolete lampshades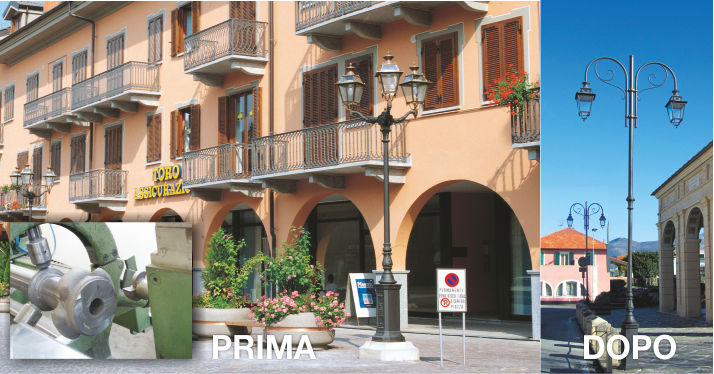 Refitting of old CAST IRON POLES
Tagliafico Lighting transforms old cast iron castings into cast iron castings into modern supports thanks to mechanical machining and repainting of now technologically obsolete lamps.
By tilting the pole head, an extension flange is applied to support lantern-like pastors or light bulbs with high-efficiency LED sources.
Reduction of light points and increased lighting.
Salva